Our Mission

Improving Looks. Changing Lives.
Whether you're looking to treat unsightly or painful veins or simply looking to make some cosmetic changes, our clinic can help you. Our experienced staff members are here to make you feel comfortable and help you feel and look good in your skin.
Cosmetic

Cosmetic
Treatments
About Us

Meet Dr. Obinna Nwobi
Patients in Central Florida turn to trusted vascular surgeon Obinna Nwobi, MD, for all their vein and artery concerns. His practice, Vein Health Clinics, has two convenient locations in Winter Park and Winter Haven, Florida. While completing a double major in English and chemistry in his undergraduate studies at East Tennessee State University, the field of vascular surgery called to Dr. Nwobi.
He then earned a master's degree in public health from Johns Hopkins Bloomberg School of Public Health in Maryland, focusing on health care management and international health. He went on to earn his medical degree from the University of Tennessee College of Medicine. Dr. Nwobi completed his internship and residency in general surgery at the University of Medicine and Dentistry of New Jersey.
After completing his fellowship in vascular surgery at the Vascular Group PLLC and Albany Medical Center in New York, Dr. Nwobi chose to practice medicine in an underserved area of Florida.
Throughout his career, Dr. Nwobi has helped patients through the Indian Health Services system and Veterans A airs Hospital, while continuing to work at several large private and public hospitals.Dr. Nwobi is a Registered Physician in Vascular Interpretation, which provides him with specialized training in reading and interpreting all types of vascular ultrasounds. He is also board certified in vascular surgery. As a physician who's passionate about serving the underserved, Dr. Nwobi dedicates as much time as possible to medical missions.
He has helped countless patients in Nigeria and provided medical care for patients who cannot a ord treatment. Because Dr. Nwobi is genuinely passionate about patient care and has extensive expertise in the most complex vascular conditions, he is trusted throughout Central Florida.
Testimonials

What Our Clients Say
"The ladies where courteous and professional. My diagnosis and treatment procedures were thoroughly explained and my questions answered. I am pleased with the service I received and would recommend this clinic"
Léa-Nadége Barrett
"This place is wonderful, the ladies who work there are very professional and very friendly. Very easy to communicate with them."
Arezo Seyedashrafi Garcia
"Excellent, I would recommend to all my family and my friends Very nice, the petitioner, the recession, everybody's nice."
Angela Melendez
"The Vein Clinics has a very friendly staff and doctors. I recommend this clinic, very nice place."
Janet Jones
"Very experienced vascular surgeon, the team work I observed when I came with my brother in law was amazing, from the front desk until the end, amazing people."
Sandra S.
We Are Different

Why Choose Us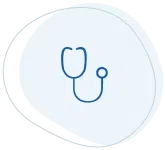 Holistic Approach
Focusing on your overall health and beauty, we tailor our treatment plans towards conservative management, involving minimally invasive therapy and surgical options.
Dedicated and
Caring Team
We provide excellent guidance and education for our patients, ensuring they have a thorough understanding of their condition and treatment options.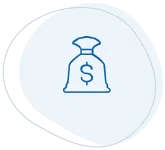 Affordable Pricing Packages
Not having insurance is not a problem. Our affordable in-office financing options provide flexible payment plans that are inclusive of all tests.
State of the
Art Facility
Our full range of medical, laser & surgical options, include the latest diagnostic and treatment equipment for providing the highest possible care.
Read through informative blog articles about cosmetic treatments
to learn more about procedures and services provided by our team.
When patients with advanced kidney disease learn they need dialysis, Dr. Obinna Nwobi and the team at Vein Health Clinics are the first to join their treatment […]
There's no doubt that your risk of developing peripheral artery disease (PAD) is significantly higher if you're obese. Additionally, obese patients are […]
Do you think about getting rid of unsightly veins but keep putting it off? Maybe you think it's just a […]
1410 West Broadway Ste 105
Oviedo, FL 32765
1121 1st Street S
Winter Haven, FL 33880
572 Ocoee Commerce Pkw
Ocoee, FL 34761